Post by galvatron prime on Mar 22, 2016 8:02:13 GMT
The Last Healer in Forbidden City
Cast
Roger Kwok
Tavia Yeung
Helena Law Lan
Ngo Ka-nin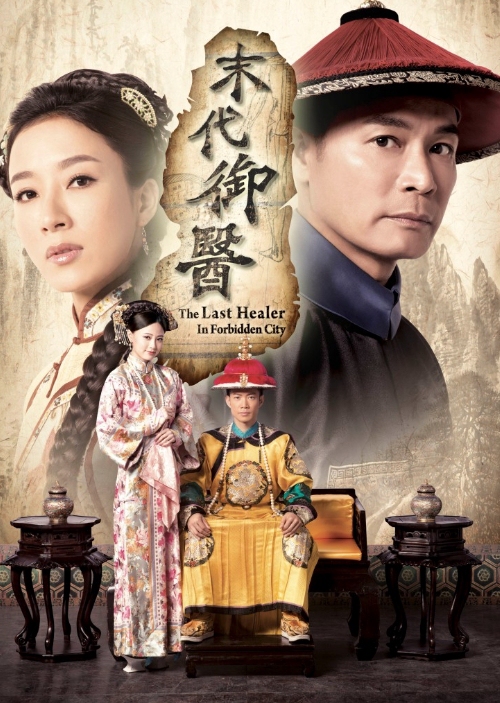 TVB Period Drama "The Last Healer in Forbidden City" Premieres March 28
TVB television drama The Last Healer in Forbidden City <末代御醫>, starring Roger Kwok (郭晉安), Tavia Yeung (楊怡), Law Lan (羅蘭), and Ngo Ka-nin (敖嘉年), will be premiering in Hong Kong on March 28. Produced by Nelson Cheung (張乾文), the series will run for 20 episodes across TVB networks.
The period drama, which is about a physician employed at the Imperial Palace during the final years of the Qing Dynasty, had a rocky start. In January of this year, rumor mills said that TVB's poor viewership ratings in the past year led to the decision for the broadcaster to withdraw five of its upcoming television dramas from this year's broadcast lineup. Among the five was The Last Healer in Forbidden City. A few weeks later, after announcing the launch of TVB's video streaming platform myTV SUPER, The Last Healer in Forbidden City was introduced as one of the original programs that would stream exclusively on the platform. These rumors were only squashed after TVB confirmed that The Last Healer in Forbidden City would get a primetime network release.
Nonetheless, the drama is notable for being JJ Jia's (賈曉晨) first TVB drama since 2013's Always and Ever <情逆三世緣>. It is also Nelson Cheung's last TVB drama, and could potentially be Tavia Yeung's last TVB drama as well, should she decide to not renew her TVB contract when it expires this April.
Synopsis
After the failures of the Sino-Japanese War of 1895 and the Hundred Days' Reform of 1898, Emperor Guangxu (Ngo Ka-nin) was removed from power by his aunt, Empress Dowager Cixi (Law Lan), and put under house arrest.
Highly-skilled physician To Chung (Roger Kwok) was called to the Imperial Palace to treat Cixi, who has been suffering from a weird illness for quite some time. When To Chung heals Cixi successfully, she grants him the title of Imperial Palace Physician, which To Chung reluctantly accepts.
To Chung develops a close relationship with Emperor Guangxu during his time in the Imperial Palace. Not only does he improve the young emperor's health, he also helps the emperor patch up his relationship with wife, Consort Tsan (Rebecca Zhu). But despite his medical title, To Chung is unable to heal his sick and handicapped wife, Hung Bak-hap (JJ Jia).
Desperately, he seeks the bone-setting doctor, Buk Ling (Tavia Yeung), in Beijing. Buk Ling's treatment remedies his wife's pain. Impressed with her skills, To Chung refers Buk Ling to the Imperial Palace, where she ends up as Cixi's personal bonesetter. To Chung and Buk Ling's friendship develops into romantic love, but To Chung's loyalty to his wife prevents him from pursuing the relationship further.
Buk Ling's introduction to the Imperial Palace, however, came at a cost. She had one mission in mind, a mission that encompasses the secrets of the Qing court. But with a secret that big, would she and To Chung be able to escape from the crises unfolding in court, in a dynasty that is doomed to fall?
www.jaynestars.com/news/tvb-period-drama-the-last-healer-in-forbidden-city-premieres-march-28/