Post by siuyiu on Jun 24, 2015 21:19:32 GMT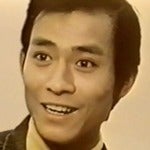 I hope that I don't bother you too much with my questions, but now that you opened this thread, since I'm eager for learning all kind of languages, you'll have more questions than you thought from me !!!

)
Maybe I already mentioned it in other posts, but when I was 16, I had the luck to begin to learn Mandarin ; unfortunately, our teacher was married to a Chinese dissident, and after 4 or 5 months, we never heard of her again (I think that maybe they have to fly away due to politics...), so, all that I know is what I remember from her teaching years ago. Then, I discovered the Shaw Brothers' movies, first with French subtitles and later with English subtitles and it helped me to better understand Mandarin. And now that I'm used to watch series/movies with only Chinese subtitles or no subtitles at all, the more I watch, the more I'm able to understand a few sentences, but it's still difficult to understand the whole plots, of course...
And it seems to me that the character "kai" for " open " has the character for " door " in it, right ?
i'm afraid i don't have answers to all your queries--and chef has answered the blade vs sword one way better than i ever could! so, i've listed the queries that i'll try to tackle in the above quote.
first off, what a wonderful opportunity you had to learn mandarin! i wish i'd taken it up earlier in life--i'd probably have an easier time now!

and i think it's amazing that you've kept up with it, self-taught. you have a knack for languages!
and please feel free to ask as many questions as you'd like--again, i don't have all the answers, but i'm sure someone on the boards can help! never stop asking.
ok, regarding 上 "shang", its uses are more varied than merely indicating the direction of "up". in the context of addressing the emperor, the implication is "the king/ruler who is on high", so he's in a lofty position above the rest of his subjects. as for the command to attack, "shang" is used the same way as "forward!" and "advance!" very often you'll see "shang" paired with "front" [上前] to mean moving forward, approaching something/someone. so, generals telling their soldiers to 上 means to command them to commence battle. i hope that clarifies!
yes, the word for "open" is indeed in the same category as "door". IIRC, the character is derived from having an object (like a door jam) keep the doors open, and hence the meaning.

and if you'll recall your GL, the character "ye kai" has this same character for "open" as his name.